Restoration
Vacuum Orna Metal "Detroit's Oldest Custom Vacuum Metalizer" Since 1954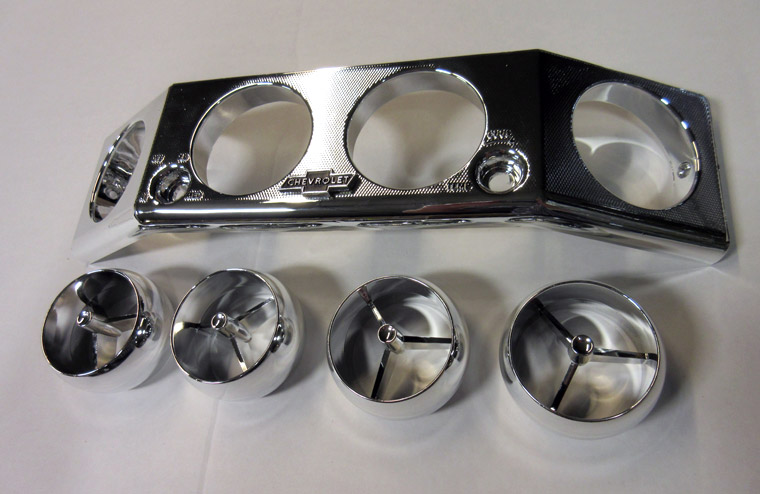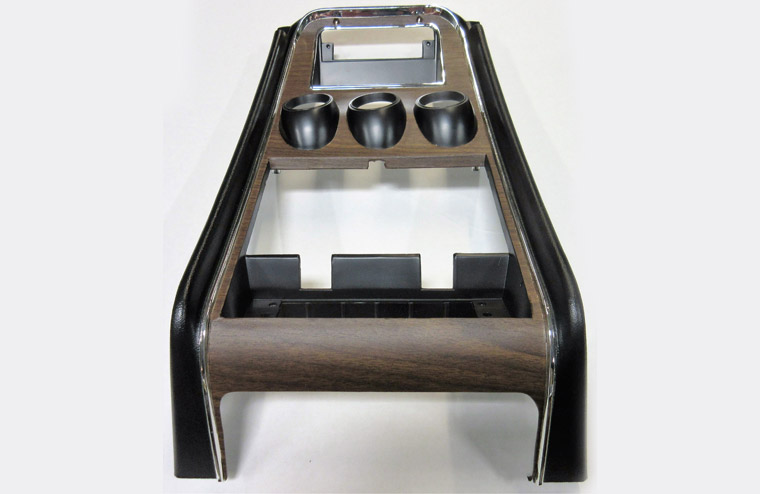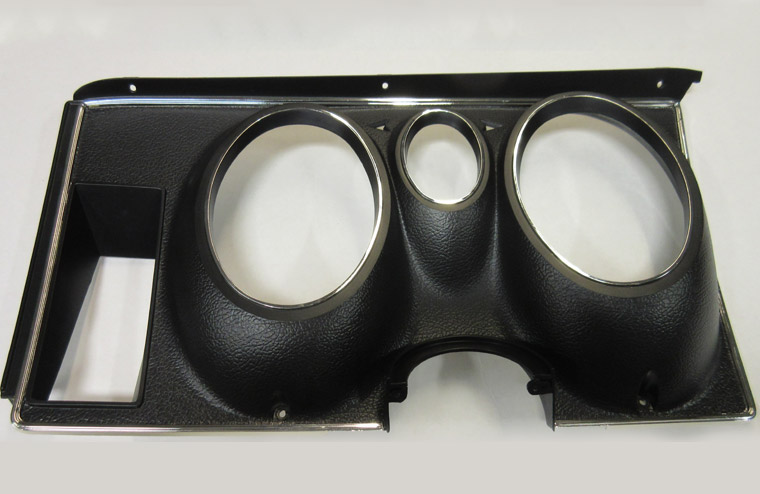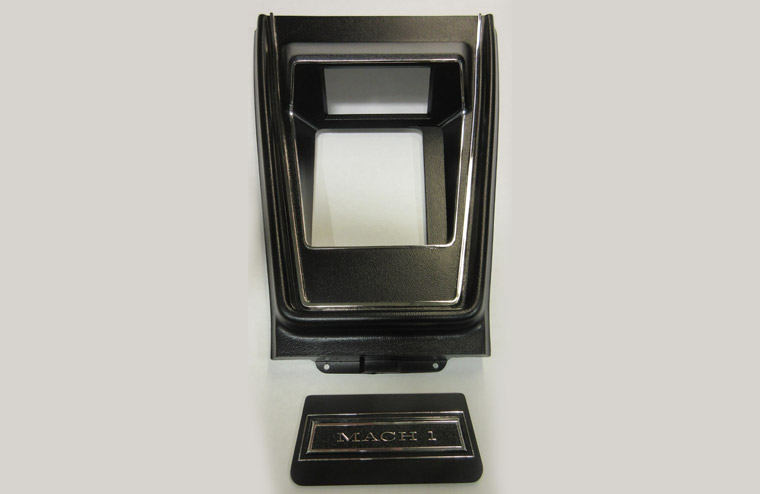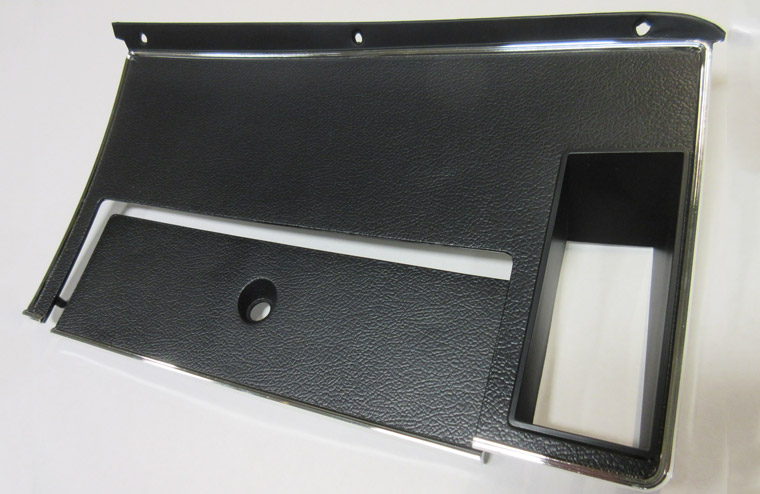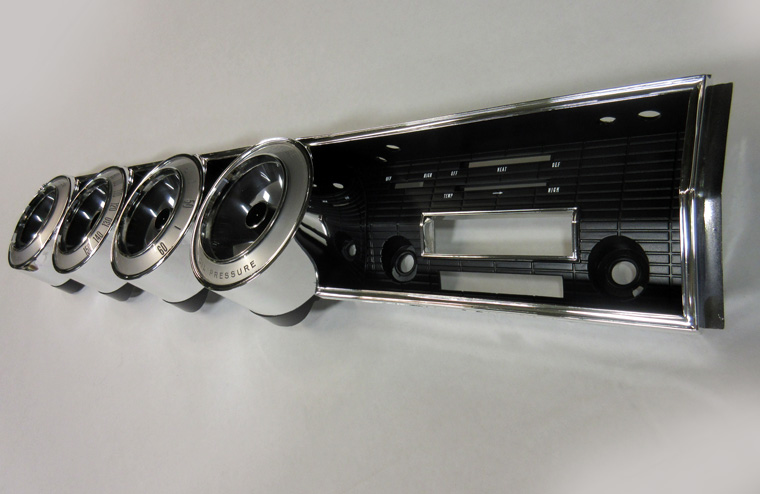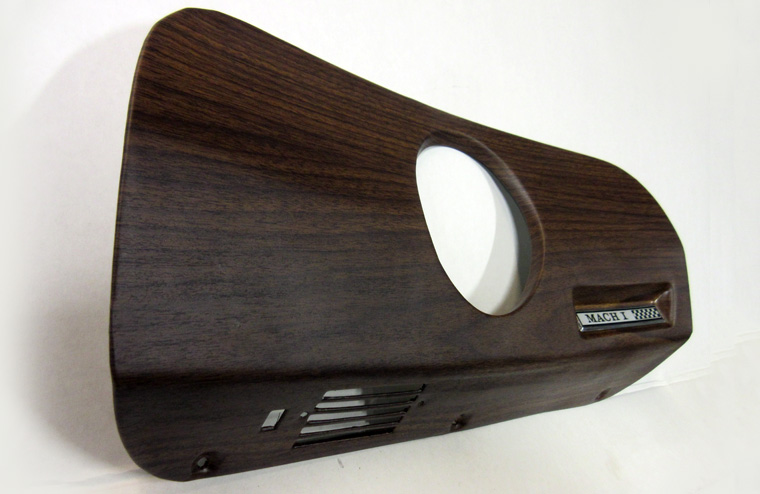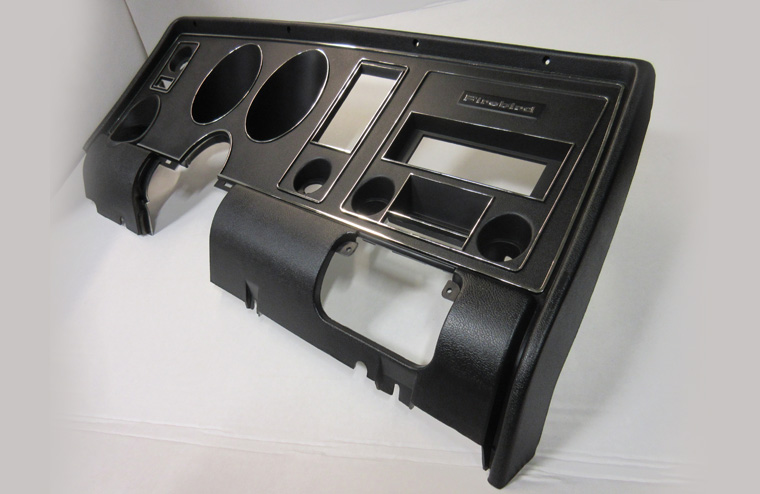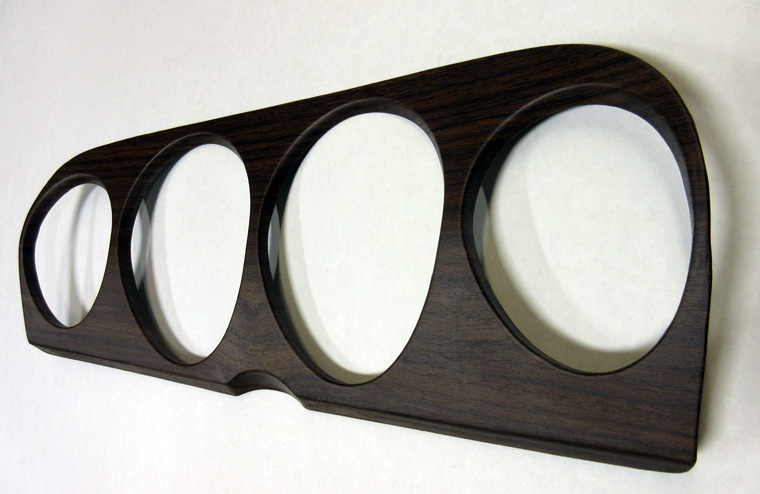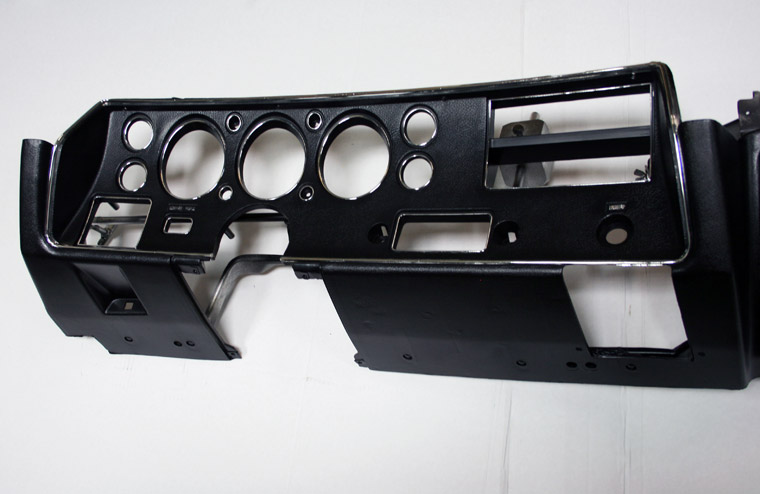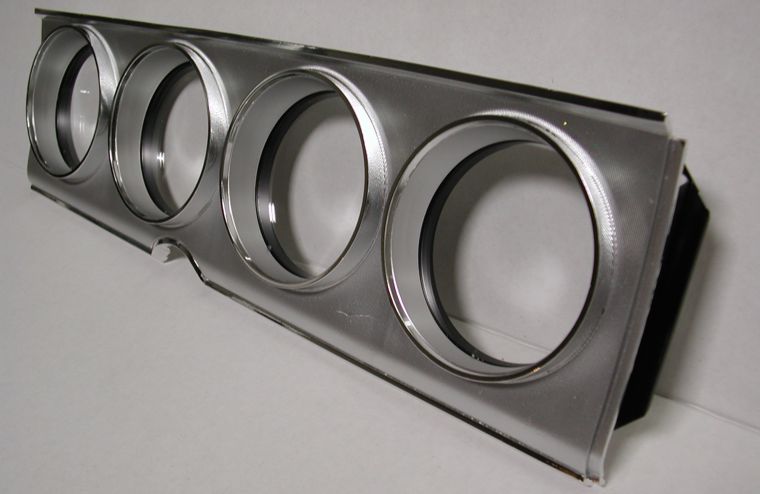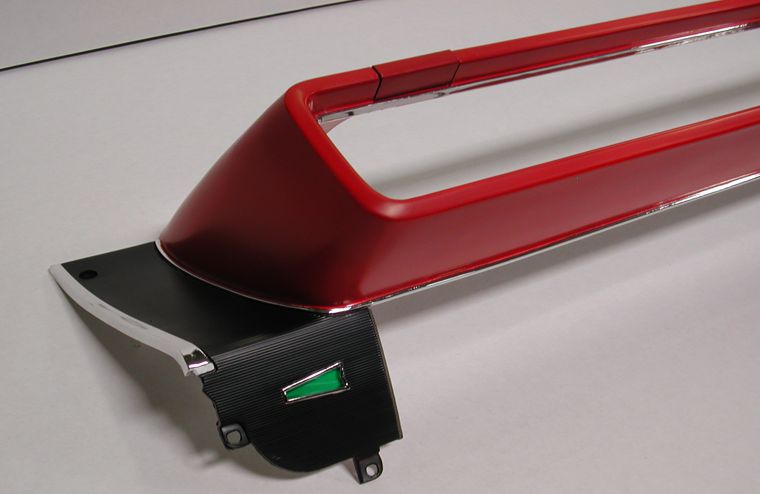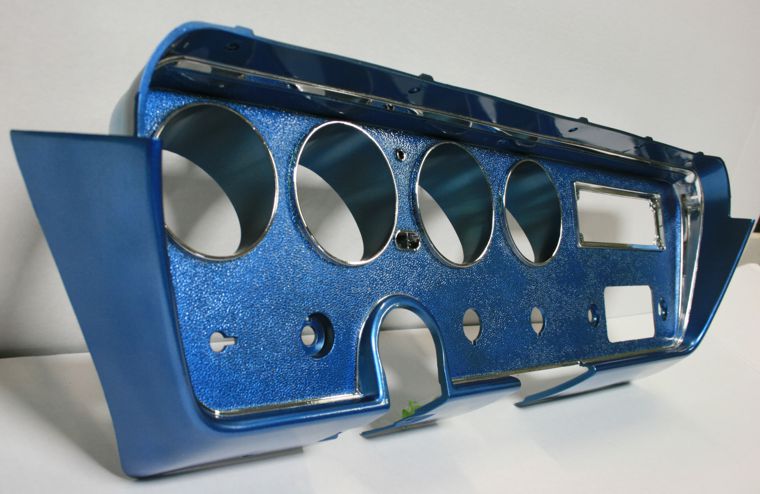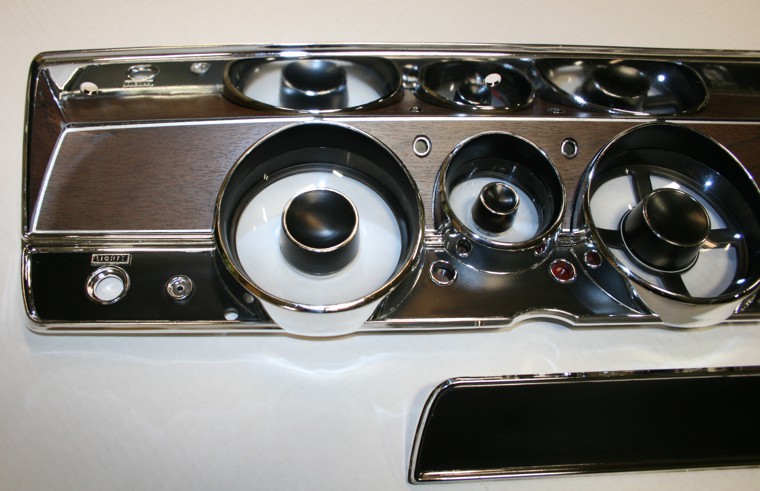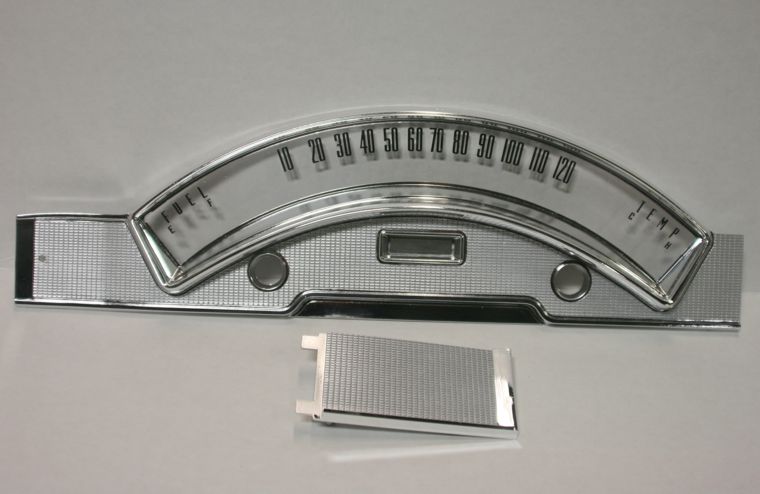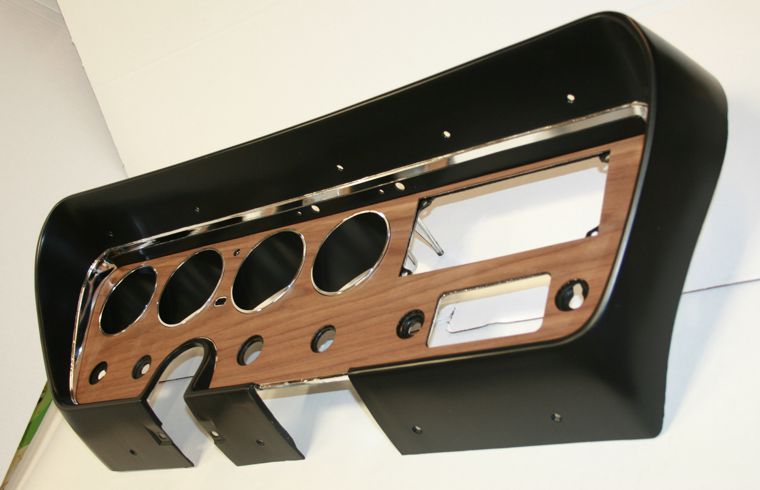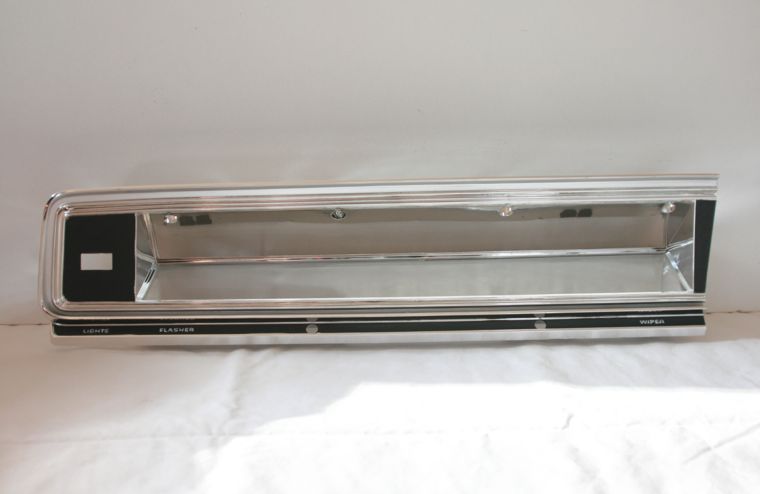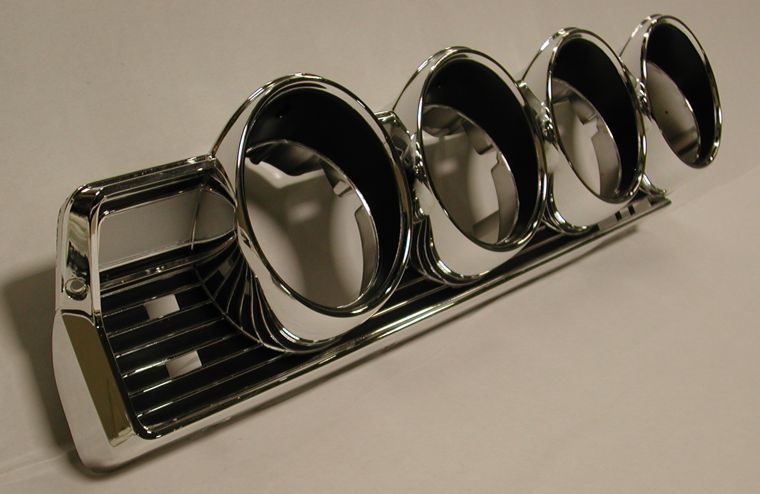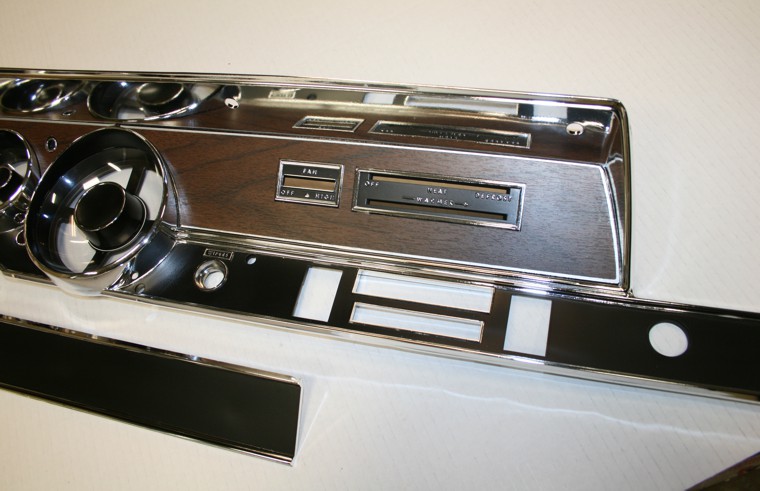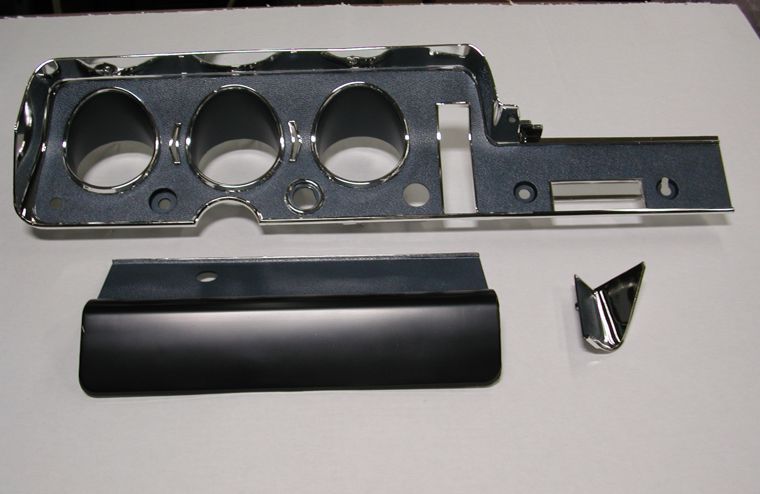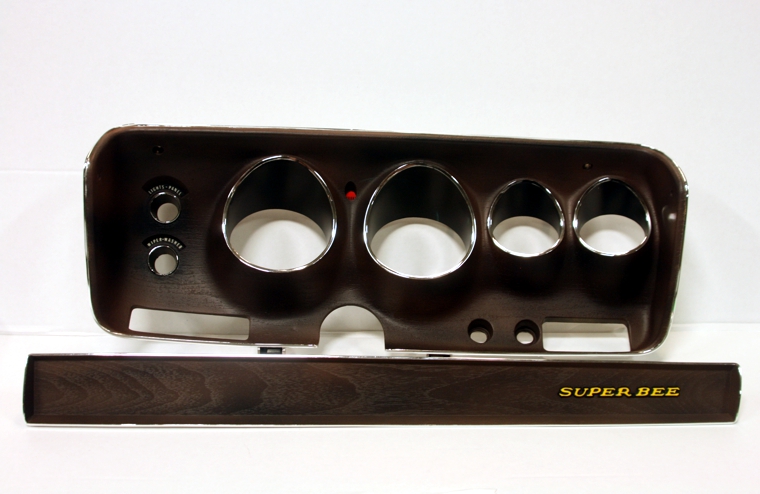 Custom Vacuum Plating and Restoration Services:
Vacuum Plating
Plastic Repair
Lens Polishing
Painting and Detailing
Hot Stamping
Plastic Injection Molding
Woodgrain Restoration
Our Process for Vacuum Metalized Plastic Parts:
1. Un-packing and inspection of the parts to insure that they will produce a quality finished part.

2. Removal of old plating and paint from the plastic. Our industrial plastic stripping and cleaning process is essential for maximum adhesion of the Vacuum Plating and Overlay Paint Detailing.

3. After stripping: Inspection of the surface of the part: Minor scratches or nicks are repaired. Major plastic repair is available and is quoted after the parts are stripped.

4. Next parts are mounted on a plating rack and hand wiped down prior to the Base Coating process.

5. Base Coat is applied and baked using our in-line conveyor Base Coat machines. These machines guarantee correct coating thickness along with oven time and temperature requirements. The Base Coat provides a film on the plastic that is new and high in gloss for the aluminum to adhere to.

6. Vacuum Metalizing: Pure aluminum is evaporated on to the part surface in the High Vacuum Metalizing Chamber. This gives the part a highly reflective chrome metal appearance.

7. Top Coat is applied using same process as base coat. The top coat is applied to seal and protect the aluminum. These coatings are a automotive quality polyurethane material for a durable long lasting finish.

8. Inspection and un-racking of parts from rack.

9. Masking and detailing if required.
The Base and Top Coats along with the Overlay detail paint are all Automotive Quality coatings. All the materials that are used in our process are of the Highest Quality and are Made in the USA. Contact us at (800) 827-6762 or
fchester@vacuumorna-metal.com
for a quote regarding your project.